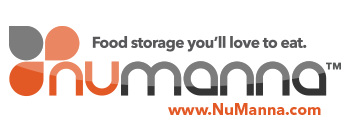 WEB DEVELOPMENT, PROMOTIONAL MATERIALS, LABELS, POINT OF SALE
NuManna is a rapidly growing premier brand of long term food storage designed to keep your family healthy and fed in the event of any kind of emergency. They are all American made and use top shelf ingredients. We were initially approached by NuManna to create a series of web banners for their advertising campaigns on affiliate networks. After the success of those campaigns our relationship quickly grew into developing not only web but also print promotional materials, packaging, video projects, and even eCommerce web development for numerous properties associated with NuManna.
Point of Sale Banner
Promotional, Expo
This point of sale banner was originally created as a full scale exposition booth backdrop and then sized down to accommodate various point of sale solutions. The direction in this piece was to convey how good NuManna's products are for the entire family, the quality of their ingredients, and their exceptional flavor.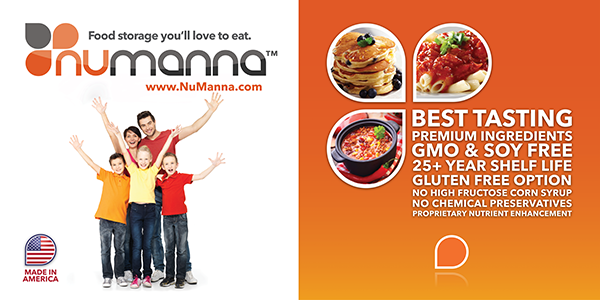 NuManna Promo Brochure
Promotional
When NuManna introduced their first ever line of organic food storage line we were approached to developed this promotional brochure to accompany the products for point of sale and expo displays.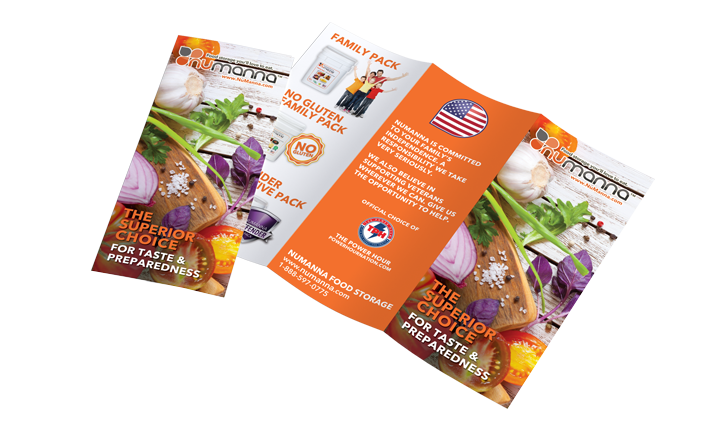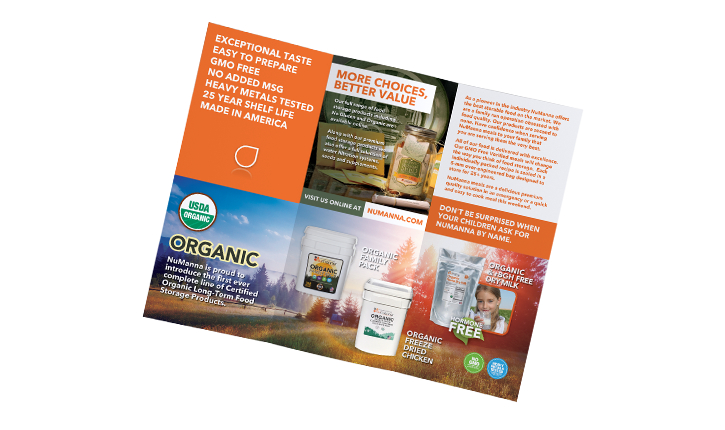 Organic Family Pack Label
Packaging, Promotional
With the release of their Organic Family Pack, NuManna became the first long term food storage provider with a certified organic product in their market. They approached us to create an on-brand but stand-out label for their packs. Accompanying the release campaign of the organic packs we also developed an updated tri-fold brochure to highlight these and NuManna's other new products.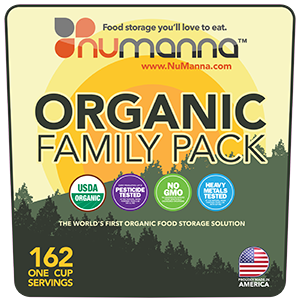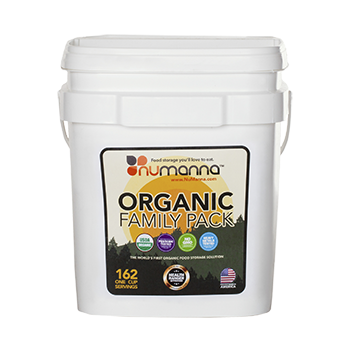 Defender Pack with Meat Labels
Packaging, Logos, Promotional
Along with their new Organic Family Pack, NuManna revamped their Defender Packs with added meat options and had us develop new labels, logo, and badges to use on the new product roll-out.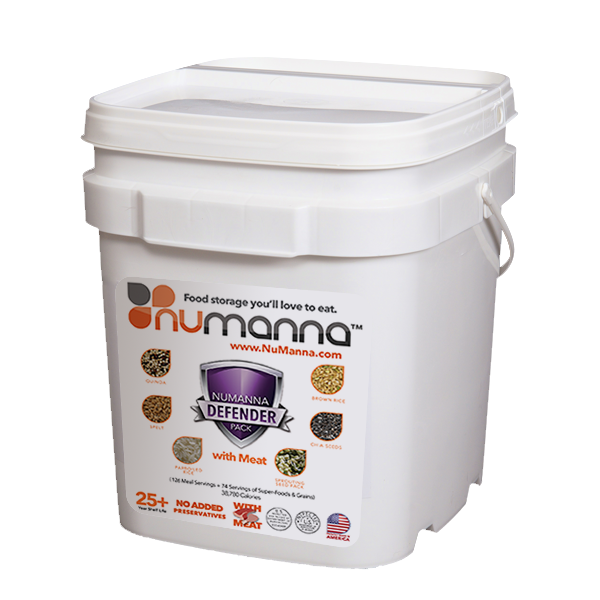 Heirloom Seed Varieties
Packaging, Logos, Promotional
In 2017 NuManna introduced a convenient way to start a family garden packed with all heirloom seeds. We were approached to develop the promotional materials, logo, and packaging for their jars, hangtags, and individual seed packets.