CannTalk Cannabis Education
BRANDING, LOGOS, PROMOTIONAL
Science, Research, and Business.
In 2015 Santa Cruz Labs approached us to create the inaugural logo and promotional material for their lecture and presentation series CannTalk. Designed with the twenty minute lecture format of the famous TED Talks in mind the CannTalk series focuses on the science, research, and business aspects of the emerging legal cannabis industry.
We designed the CannTalk logo to reflect the scholarly aspects of the lecture series.

CannTalk Event Poster
PROMOTIONAL
Along with the logo we designed the promotional material for the lecture series which included this poster and the following flier handout. Some of the guidelines included creating the lightbulb word-cloud illustration containing pertinent terms to the industry along with including the three prominent lectures for the night. Both the logo and the lightbulb word-cloud illustration were also used to create t-shirts for the event.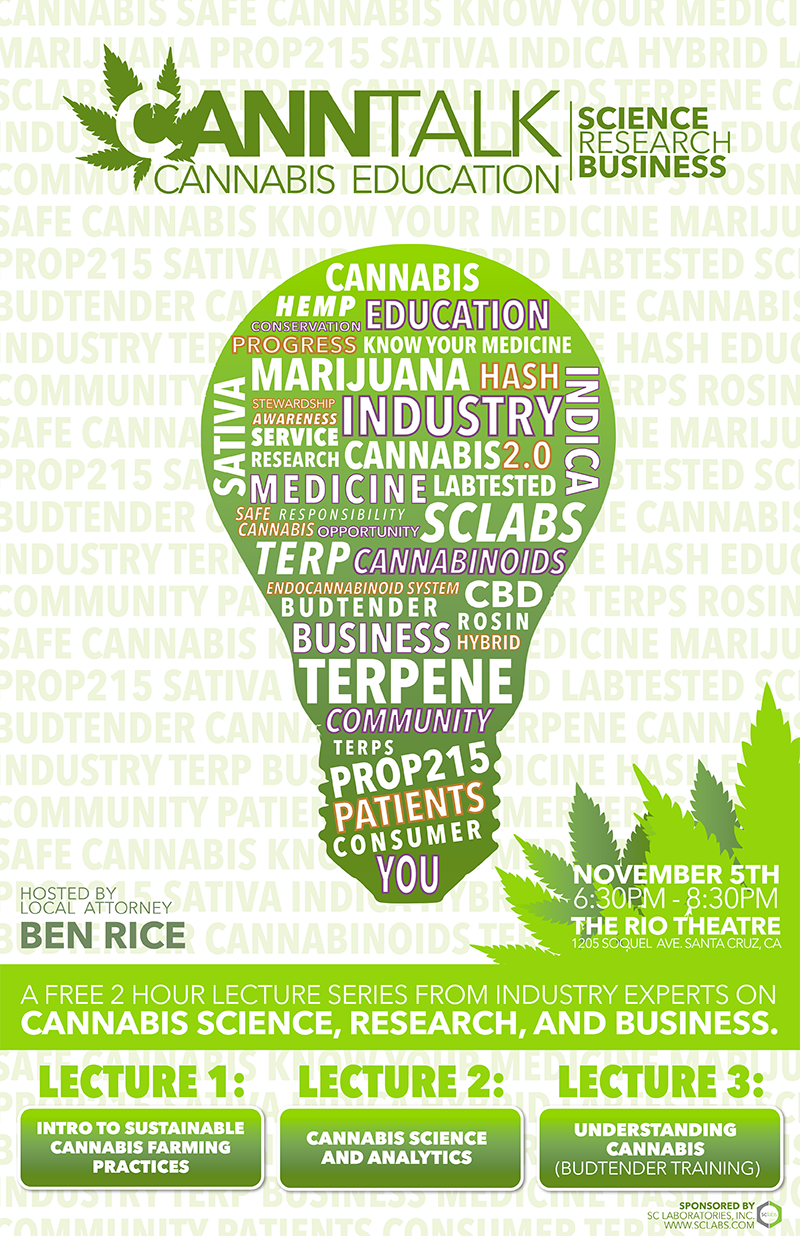 CannTalk Event Flier
PROMOTIONAL
This club-flier sized hand bill version of the poster contents was created to promote the CannTalk event in various local Santa Cruz and Bay Area establishments.